West End Baptist Church Staff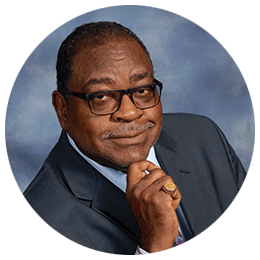 Dr. Dartanya G. Hill, Sr. - Pastor
Rev. Dr. Dartanya G. Hill, Sr., is a graduate of Western Ky. University with a Bachelors of Arts degree in Psychology. In May 1976 he graduated from Eastern Illinois University with a Masters of Arts degree in Psychology. In May 1997 he graduated from United Theological Seminary with a Doctorate of Ministry with an emphasis in Social Justice. The Honorary Doctor of Divinity was conferred on him by Simmons College of Kentucky in 1993.
Dr. Hill is the Pastor of the West End Baptist Church in Louisville, Ky. During his 32 year pastorate he has led the Church from a destructive arson fire at its former location to a cathedral style building in a historic neighborhood in the epi-center of the city. Ministering from the holistic concept of ministry, Dr. Hill leads the Church in a 32 year long service ministry of feeding the hungry, ministering to persons with addictive disorders, vibrate education programs and spiritually strengthening worship services.
Dr. Hill is currently leading the Church in a capital stewardship program that will lead to building a Family Life Center in order to better minister to the physical, emotional and spiritual needs of the Church and community.
Dr. Hill is the founder of a youth crime and violence prevention program founded in 1981 after being challenged to provide care for several teenage African American males trapped in the Foster Care system. The program is a concept of comprehensive treatment of youth to prevent involvement in and progression of crime and violence. It encompasses education programs, counseling programs, recreation programs and housing opportunities as needed. The program has not functioned since 2008.
Dr. Hill is a retired Kentucky State Government Employee: In 1976 he was employed as a Psychologist to assist in the formation and operation of a new residential addictions treatment program. In 1981 he was employed as Treatment Program Director and Developer of the Treatment Program for the Kentucky Correctional Psychiatric Center. Following the implementation of this program Dr. Hill became Superintendent of Central Kentucky Treatment Center and Cardinal Treatment Center simultaneously for the treatment of criminal and emotional juvenile issues respectively. In 1983 Dr. Hill was appointed by Gov. John Y. Brown to serve on a Blue Ribbon Commission Task Force as the Assistant Director of Children's Services to reorganize and address problem issues in residential treatment programs statewide for children and youth. Dr. Hill completed his career in 2012 as a Clinical Psychologist working with court ordered families in the urban sector needing assessment, treatment and disposition by the Courts.
---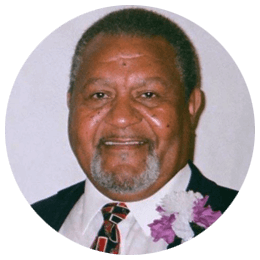 Rev. Robert Dickerson, Sr. – Assistant Pastor
Rev. Robert L. Dickerson Sr. serves as the Assistant Pastor of West End Baptist Church. He married his wife, Wanda L. Barbour Dickerson, May 24, 1975. They have 4 children. Rev. Dickerson was in the US Marine Corp and retired from the Jefferson County School System after 27 years of working with special needs children. Rev. Dickerson is a graduate of Central High School and Simmons College of Kentucky. Rev. Dickerson is also actively involved with the Feed the Hungry and Homeless Ministry.
"Enjoy being a Team Player in Church Ministry", Rev. Robert L. Dickerson, Sr.
---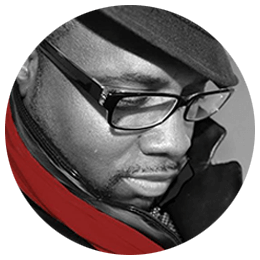 Minister Michael A Young, Sr. – Minister of Music
Michael serves as Minister of Music at West End Baptist Church, Rev. Dr. Dartanya G. Hill, Sr., Pastor, Louisville, KY. He is very active in the Music Ministry - locally and nationally. He serves as clinician for various workshops, consulting and producing gospel music for various soloists, choirs and organizations.
Michael is the composer of numerous compositions. His compositions have earned him a Grammy Nomination. He is a writer for the Gospel Music Workshop of America, "Women in Worship" Under the umbrella of M. Andre Y. Productions, Michael A. Young and Company and Michael A. Young with IN GOD'S PRESENCE were blessed to record 3 CD's - featuring the Maestro's compositions. The newest Release "Everybody, Let's Praise the Lord" is available on iTunes, Amazon and Google Play.
Michael is Married to Nedra Hinkle-Young and is the proud father of 9 children.
---

Carolyn M. Williams – Minister of Education / Mass Choir Director
Carolyn Williams, born and raised in Louisville, is a graduate of the University of Kentucky where she earned a BS Degree in Civil Engineering and worked in public service for 30 years. She and her husband, Walter Williams, Sr have two boys, three girls and three grandsons.
Carolyn and Walter joined the West End Baptist Church in 1985. During that time Carolyn has served as a musician, choir director, Music Department (MD) Director, MD Administrator, Teacher and Bold Step of Faith Administrator. She currently serves as Minister of Education and Mass Choir Director.
During her second bout with cancer in 2014, Carolyn wrote and directed her God-inspired walk-through drama, "1400 Harvest: Horror or Hallelujah". Carolyn has always loved the music ministry and is committed to using her spiritual gifts for the glory of God and the edification of the Church.
---

Jerralyne Guichard – Administrator Assistant
Administrative Office Hours
Monday, Tuesday, Thursday 10:00am-4:00pm
Wednesday 12:00pm-4:00pm